Photographic Evidence.
Now Showing:
Photographica: I sporadically take photos and post them to the journal section of this site. These are the majority of those, gathered together in one place.
Other collections:
The Provencher Bridge: It's being built, and it looks pretty interesting. I haven't decided yet if I like it or not, but that indecision didn't stop me from taking some photos. There's also some bonus shots of more Winnipeg Exchange district buildings, for your architectural pleasure.

The Exchange: Winnipeg's The Exchange District is a National Heritage site, and my favourite area of the city. There's tons of amazing architecture, ghostly wall advertising, and character in the area for two cities, and it's also the area where I work. Here's the start of what will hopefully become a series of photos of The Exchange.

Montreal 2002: I went to Montreal for a week and a half this summer, and between myself and my friend Paul we took a ton of photos. There's lots of architecture shots, as well as some pictures of Montreal friends and an evening at a Tiki bar. If that tweaks your fancy, go and enjoy the photos.

A Trip to the Exhibition: Every summer, the Red River Exhibition plows through Winnipeg like a fast-rolling thundercloud: it's loud, flashy, messy, and makes for some very fascinating scientific study. I went went my brother and nephew to see what all the noise was about. Here's three iPhoto-generated movies of the photos (with soundtrack) for you to peruse. Sorry about the file sizes - but they are movies, after all...
View the Ex #1. (1.6mb) | View the Ex #2. (2.1mb) | View the Ex #3. (3.1mb)
(Quicktime required.)

» A Camera, A National Holiday, and iPhoto: On Victoria Day Renée and I went down to the Forks, a local tourist attraction and historical site. It was a sleepy, mellow day, captured in this iPhoto-generated movie. (Quicktime required.)

» Barcelona and Annecy: Okay, okay. I'm a slow scanner... but this is the final selection of images from my trip to Europe. This set covers Part Two of Barcelona, plus a half-dozen images from the beautiful French village of Annecy. Hope you like them.
» Barcelona: Part one of a two part series from our trip to the most beautiful city in the World - or at least in my world...

» Watch Neil and Renée get rained on in Giverny at Monet's Garden
Slighty rearranged, with 70% new photos!

» Neil et Renée en France: Part I: The first in a series of travel photos. As promised, pithy, asinine captions accompany the photos for your enjoyment. It was my first time on "The Continent", and I loved it immensely. If there was more to eat besides white bread, soft cheese and Nutella, I probably would have loved it even more. (Ah, the life of a Red Meat abstainer.)

Some babbling about photography as it pertains to
your author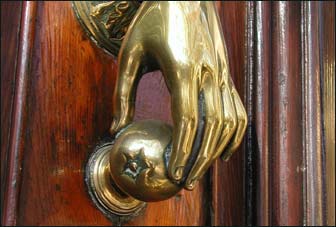 One of my more vivid memories as a child was the sight of my father when we were on vacation, obsessively shooting (with his camera, of course) almost anything that moved. There's drawers at my parent's house overflowing with the results of that obsession: our summer excursions to the West coast; me looking painfully geeky at piano recitals when I was 14; Christmas photos from every single family gathering every year without fail...
I'm not a great photographer. I'm not even a good photographer - my composition is sometimes questionable, my focusing skills can be weak when speed is crucial, and I've always been too broke to afford a really good camera. Still, I've posted some stuff here, if only because I've always believe that old chestnut that "a picture is worth a thousand words". I also believe that imagery, even that which is seemingly banal, is visual poetry; a connection between a fleeting moment captured on film, the human being that captured it, and the viewer. Hope you find some of it interesting.